Services & products
A/C Service

Has your AC started blowing warm air, we can re gas your Air Conditioning or Climate Control System in your car while you wait, why not call in today for a reliable fast efficient service.

Alignment

Wheels out of alignment today causes most of the uneven tyre wear on the cars today, we can re align your wheels for you at Apex Motors quickly to save you money in the long run.
Brakes

A good set of brake pads can extend the life of your car and prevent other parts from wearing out sooner. From the budget range through to dealer only Brake systems we can supply and fit the lot.

Engine Repair

From replacing a simple gasket to refurbishing full engines, we have the experts on hand to give you the complete solution. We provide a free of charge no obligation quotation.
Oil Change

We use the very best synthetic oils to give your vehicle that pampering touch, we cut no corners to make sure that you stay mobile. Good engine oil is key to the engine running smoother for longer.

Radiator Service

This area is often overlooked, but a well lubricated clean radiator can really improve the circulation of water in your vehicle, we believe that all fluids should be checked and regularly changed.
MOT
Centre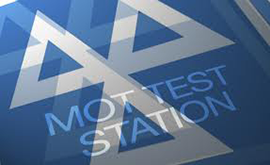 Is that time approaching for your vehicle to be tested, well Apex Motors and Hollins Road MOT Station are proud to announce that we have been successfully carrying out MOT's for over 30 years.
Wheel rotate & balance
Brake & tyre condition report
Wiper blades
Batteries & charging system report
Cooling system check
Interior vacuum
Clients say